The first ETP based on Bitcoin Cash, Amun, was presented today in Lugano.
Amun was listed a few hours ago on the Swiss SIX Exchange.
Amun already included ETPs based on Bitcoin, Ethereum, Ripple, Tether and Monero, and as of today, the portfolio will also include Bitcoin Cash.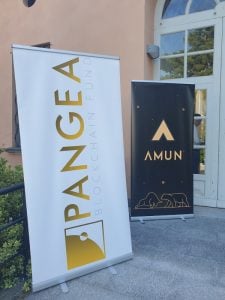 What is an ETP?
ETP stands for Exchange Traded Product and refers to a wide range of financial instruments traded on stock exchanges.
The price trend derives from other financial instruments, in this case, cryptocurrencies.
An Amun spokesman explained during the press conference:
"To date we have six ETP products with Amun. If you are familiar with how an ETF works on gold, you will understand how our products work. We have two indices: one of the first 5 cryptocurrencies for market cap and one for the first 10. It's like buying a stock in the traditional market".
The event in Lugano
The press conference for the presentation of Amun and the first ETP based on BCH is still in progress at the moment in Lugano, with the presence of the Mayor of Lugano, Marco Borradori, many members of the blockchain investment fund Pangea and the CEO of Bitcoin.com, Roger Ver.
After the Mayor's presentation on the position of Lugano with respect to the blockchain environment of Milan and Zurich with which the city wants to be more connected, Roger Ver takes the floor explaining his background.
From the time he sold computer hardware in 1999 to the present day, a lot of water has passed under the bridge for the Roger, who is – or better, was – often referred to as Bitcoin Jesus.
Among the first to believe in Bitcoin, Ver is now a firm supporter of BCH, a cryptocurrency born in 2017 from a Bitcoin hard fork.
"I am betting on everything that works", explains Ver referring to the possibility that cryptocurrencies can bring to make people all over the world more free to spend, send and receive money."