The Cryptonomist conducted an interview with Ethan Beard, SVP of Xpring, a platform included in the Ripple's platform to provide tools for developers in order to integrate payment systems.
What is the role of XRP within Xpring?
Xpring is Ripple's open platform for money which provides tools, services and programs that make it easy for developers to integrate payments into their applications. The Xpring platform builds on open-source core technologies, including XRP, that allow for sending and receiving real-time payments in any currency.
XRP and the XRP Ledger offer users superior speed, scalability and stability when it comes to executing cross-border payments. XRP is much faster and more efficient than any other form of value transfer because it can move money in 4 seconds and at an extremely low cost per transaction (less than a penny). These traits make it perfect for entrepreneurs looking to solve problems across identity, trade finance, gaming and virtual goods, provenance, real estate, insurance, digital media and many other industries.
Both XRP and Xpring allow Ripple to partner with developers and the community at-large to help bring these technologies to the mainstream and create the Internet of Value – the concept of which consists of money being transferred as quickly as information does on the internet.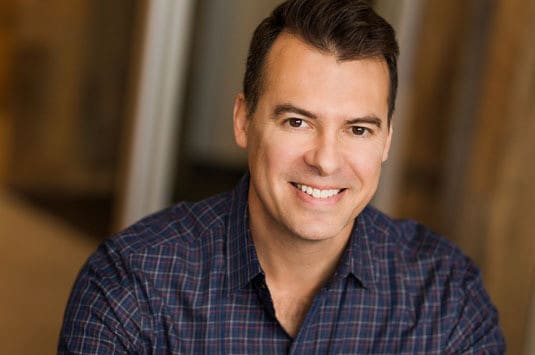 What role could XRP play in the decentralised financial ecosystem? And how does it stand against Ethereum?
The XRP Ledger is a free, open-source, decentralised technology. Others can and do develop on it as it's public and permissionless. If Ripple went away tomorrow, the Ledger would continue to exist.
The XRP Ledger's biggest difference from other blockchains is that it uses a unique consensus algorithm that does not require the time and energy of "mining" the way Bitcoin, Ethereum and almost all other such systems do. Instead of "proof of work" or even "proof of stake," The XRP Ledger's consensus algorithm uses a system in which every participant has an overlapping set of trusted validators that efficiently agree on which transactions happen in what order.
As a fast and efficient mechanism for the store and exchange of value, XRP can be used in a variety of ways in any financial system or products, including paying for these products or as collateral to build new decentralised financial (DeFi) products. 
In addition, XRP is decentralised – proof-of-work networks like Ethereum concentrate mining power amongst users who have the most advanced hardware and the cheapest energy resources to deploy it. Whilst XRP and Ethereum are both based on blockchain technology, they also have different audiences.
How many developers are working on Xpring today? And what are the main products or tools that have already been launched?
Xpring launched over a year ago as an initiative to build an ecosystem around XRP. Since then, the Xpring team has grown from two people to dozens of engineers – including the recently acquired Logos team.
While digital assets and blockchain can help alleviate the challenges associated with today's payment infrastructure, building on a blockchain can be difficult for developers. In response to this, Xpring recently launched its developer platform which offers a set of tools, such as streamlined SDKs and APIs, and services such as testnets and ledger tools that make it easier for developers to send and receive payments in any currency, across any network, using the XRP Ledger and Interledger Protocol. In short, Xpring arms developers with easy access to technology proven to move money instantly across any payments network.
How do the developers involved with Xpring projects earn money?
Removing friction and costs from payments can both transform existing businesses and create opportunities for new business models. The open platform for money, Xpring's developer platform is designed to remove the pain and messiness of integrating money into apps – whether it's U.S. dollars, Philippine pesos or XRP. More specifically, the Xpring platform makes it so that developers don't have to be an expert in blockchain to build the technology to move money.
The way payments work today is essentially through a series of debits & credits that is settled between banks and financial institutions, requiring complex legal terms and conditions. And if you've ever moved money between banks or from one country to another, you've likely noticed that it can take days to go through – not to mention it's costly. Technologies like XRP change that, because it can move money in just 4 seconds and at an extremely low cost per transaction (less than a penny). The Xpring Platform aims to make it easy for developers to tap into that power.