Listen this article
download
DeFi is using decentralised exchanges (DEX) and, with the growth of this sector, volumes on these trading platforms are setting new records.
As can be seen from the list of the major decentralised exchanges (DEX) on the market, volumes are growing: in first place, there is VeChain's OceanEx which, with only 25 assets, is able to hold its own against the more famous IDEX and Binance DEX.
Second is the IDEX exchange, which has at least 500 different assets due to the fact that it is based on the Ethereum protocol.
In third place, we find Binance's DEX which currently lists a hundred assets and runs on its own blockchain, Binance Chain.
The list continues with other DEXs, such as Switcheo Network, which allows a more varied integration thanks to the multi-support of the protocols of NEO, EOS and Ethereum.
Finally, there are also DEXs that are based on OmiseGo and 0x, which manage to deliver a useful service despite less popular asset support.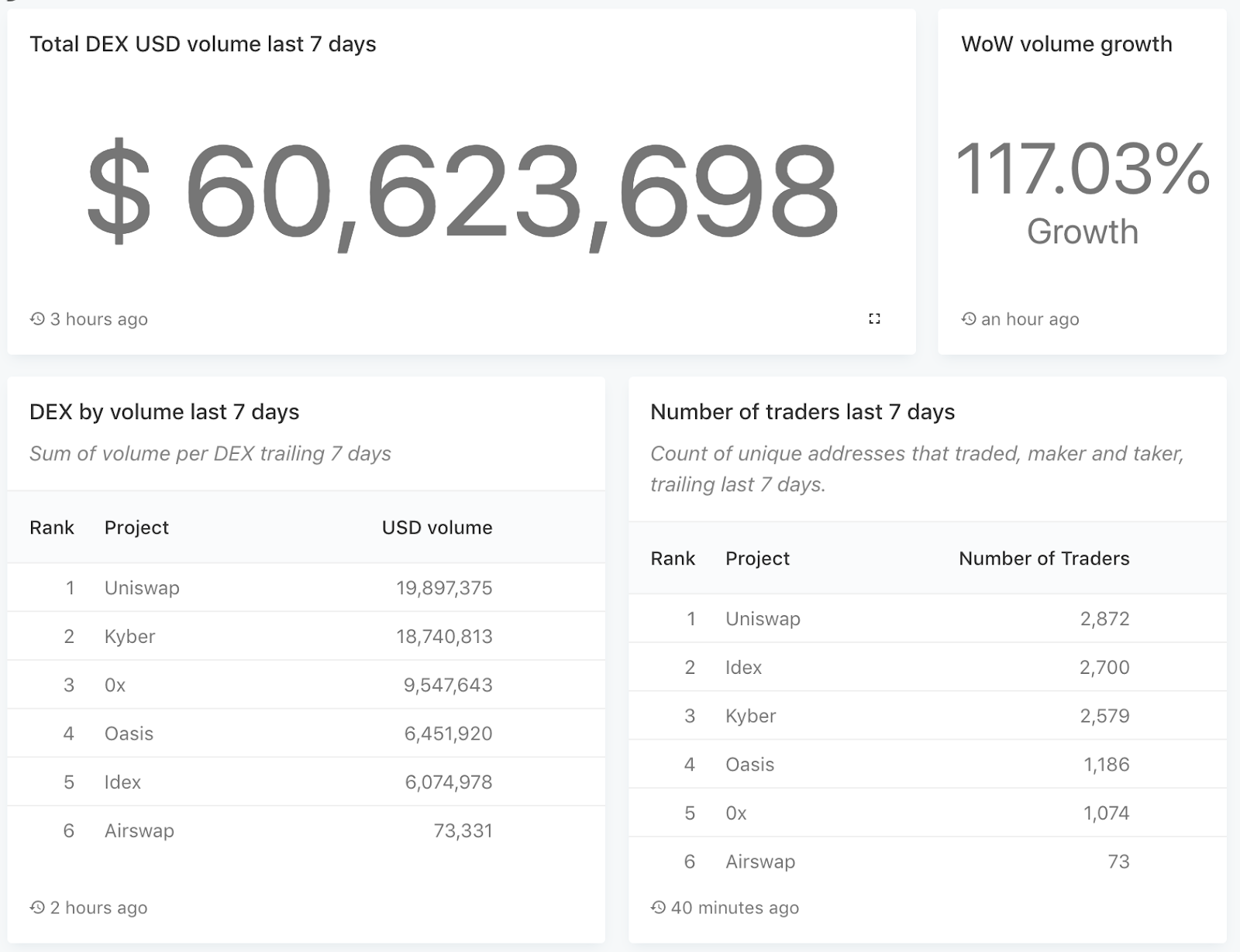 DeFi sets new records
In terms of volumes over the last 7 days, we find Uniswap among the most used decentralised exchanges (DEX), in first place with $19 million and with just under 3000 users, while shortly after there is Kyber, which has recently pushed over $18 million and with 2500 users.
In total, we can see that over $60 million have been moved in just 7 days and this has led to a 117% growth in DEX volumes, demonstrating that decentralised finance is able to move ever more capital in a short time. 
Recently, in fact, the DeFi sector has set a new record of $674M, with a growth of 1 million per day. Precisely in this regard, in a few days in Lugano, there will be a meetup organised by Crypto Valley, Swiss Italian and Southern Alps.