Listen this article
download
For the third consecutive day of rises (not experienced since January), Ethereum, the queen of altcoins, has seen its value go above $1,575, setting new all-time highs. Ethereum has seen its price more than double since the beginning of the year.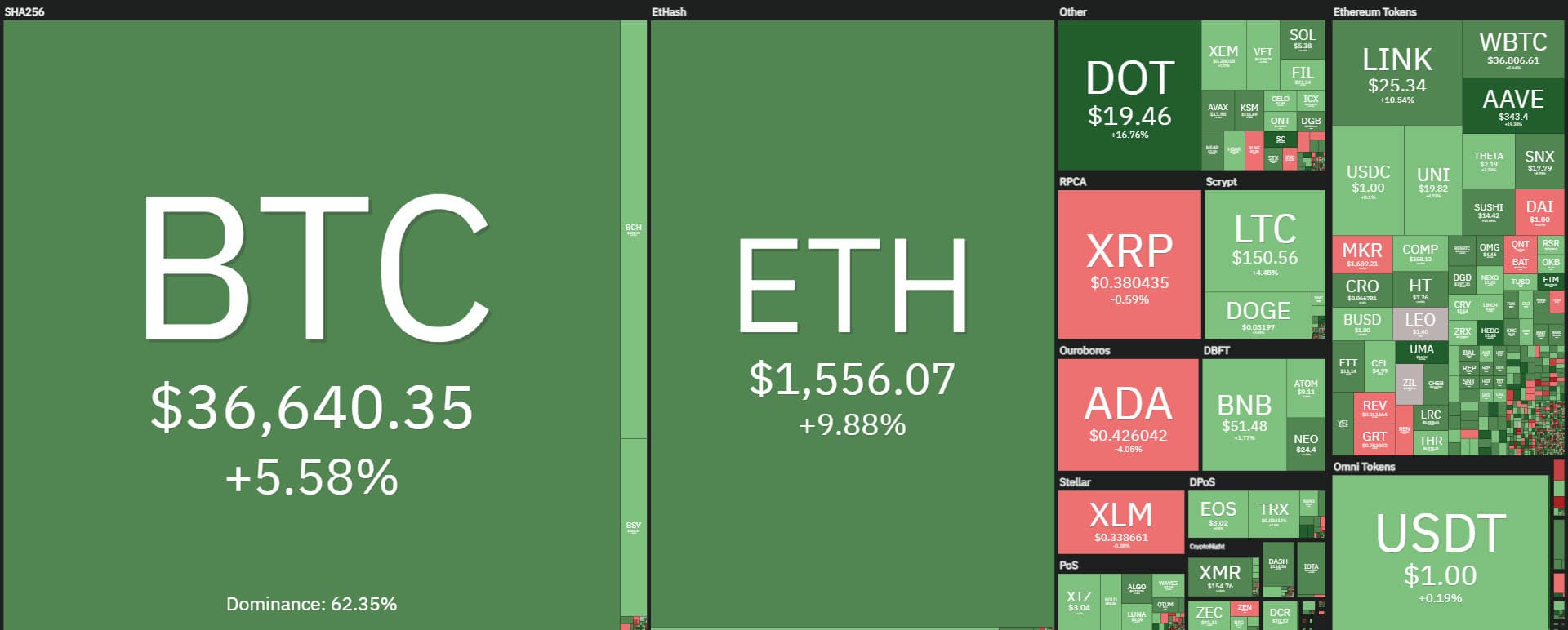 Other altcoins are also shining, particularly Polkadot. 
Polkadot (DOT), like Ethereum, is up 10%. Polkadot is now close to $20, tripling its value since January 1st. It is a rise that puts Polkadot's open-source multi-chain back in third place on the list of the most highly capitalized. 
The rises are not particularly accompanied by volumes, which in the last 24 hours have traded at less than $450 billion, about 10% less than yesterday. 
Among the day's best gains were again the tokens of decentralized finance projects. Aave, with a rise of almost 20%, is among the best, along with SushiSwap (SUSHI), +15% and UMA (UMA), +30%.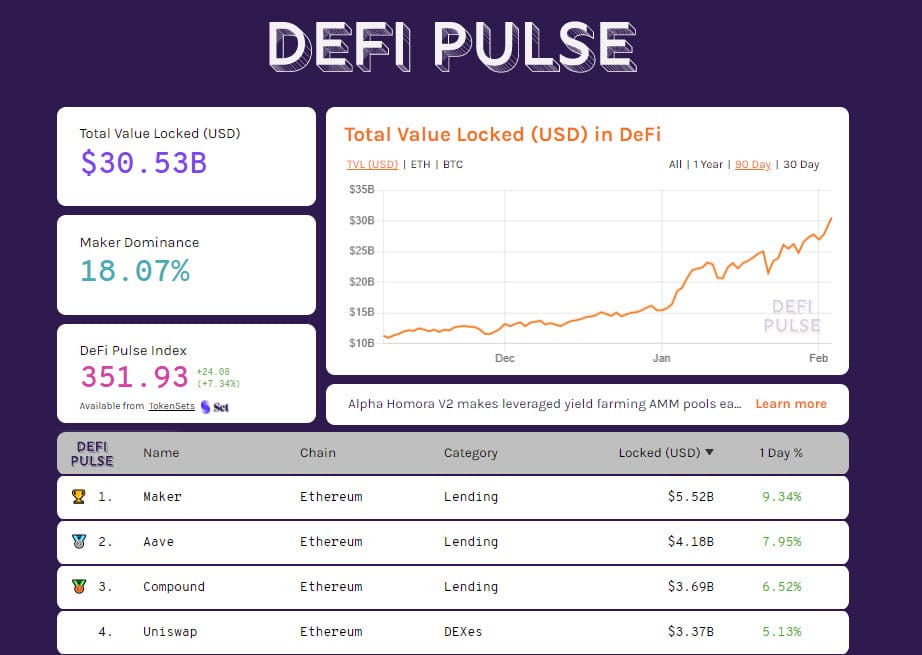 The explosive mix of Ethereum's new price records and the rise of both Bitcoin and Ethereum locked in decentralized processes send the total value locked in DeFi soaring past $30 billion. 
Locked ETH and BTC return to mid-November levels, a sign that investors are once again choosing decentralized finance as an alternative investment vehicle. 
Bitcoin (BTC) near $37,000
Bitcoin's rise over the past few hours has brought it back within touching distance of $37,000. 
Technically, the movement that has developed and is currently underway from the lows of January 27th coincides with the beginning of the new monthly cycle, a cycle that will be important to follow as it develops in the coming weeks to understand the strength of the annual upward sub-cycle that began last October. 
In the short term, it is important to monitor upwards the $39,000 and downwards the lows of late January just above $29,000.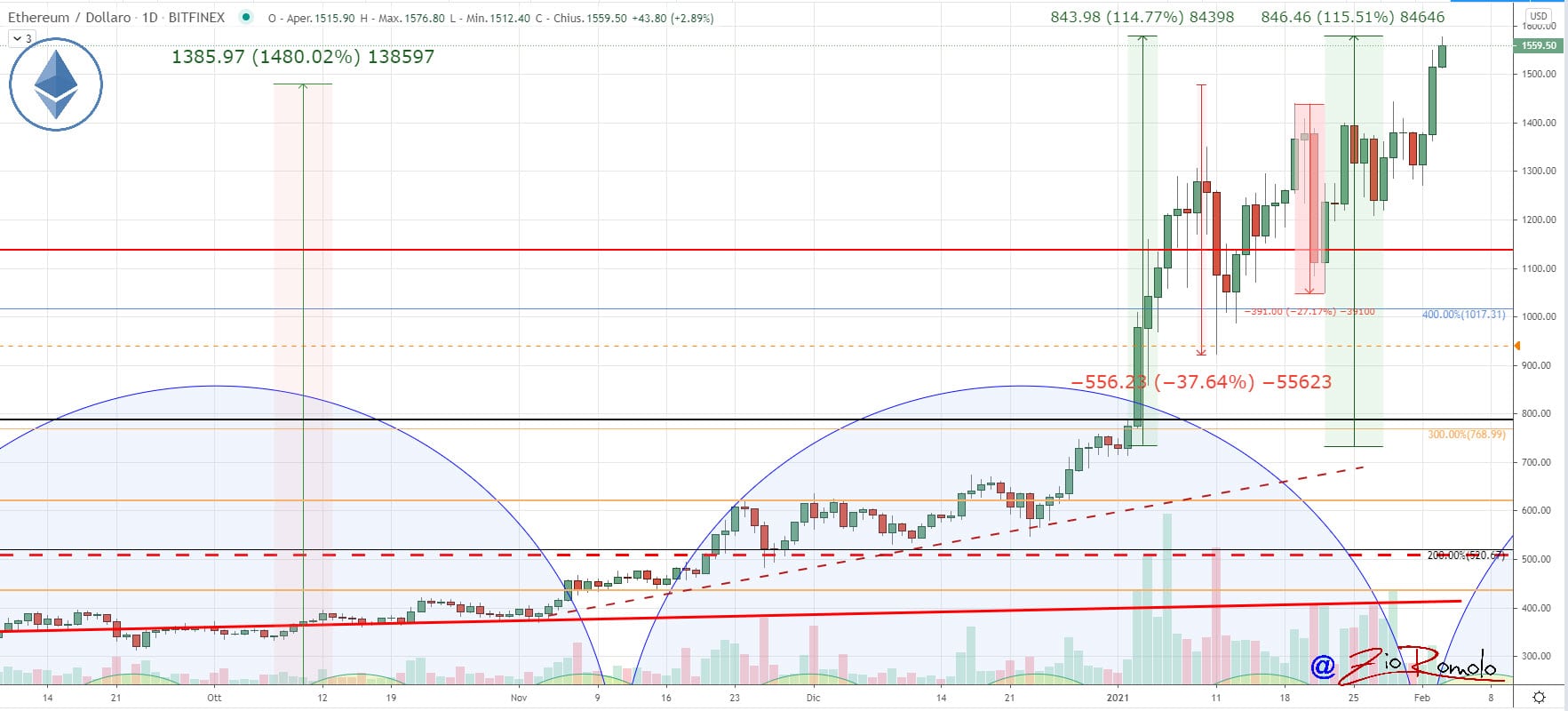 Ethereum (ETH), value testing $1,600
Not much to add to the technical analysis of Ethereum. The ongoing movement confirms the hypotheses developed in the updates of recent weeks. Now we need to understand where this upward race of the price will stop, which after exceeding $1,500 with ease is heading to test the next psychological resistance of $1,600.
 At the moment no bearish signals are emerging. The only support to be monitored is 1,400 dollars, a former resistance level that in January repelled all bullish attacks and has now become a support level in the short and medium-term.