The price recovery continues with Bitcoin sustaining the rise. Among the big names, it is the best rise of the day, with a gain of over 3% and a quotation that is back above $52,500, the highest level since February 23rd.
For the rest of the sector, the day was balanced with Ethereum (ETH) hovering around 1%. Litecoin (LTC) also did well, rising 1% to $190. The other major altcoins, Cardano (ADA), Binance Coin (BNB) and Polkadot (DOT) are below par.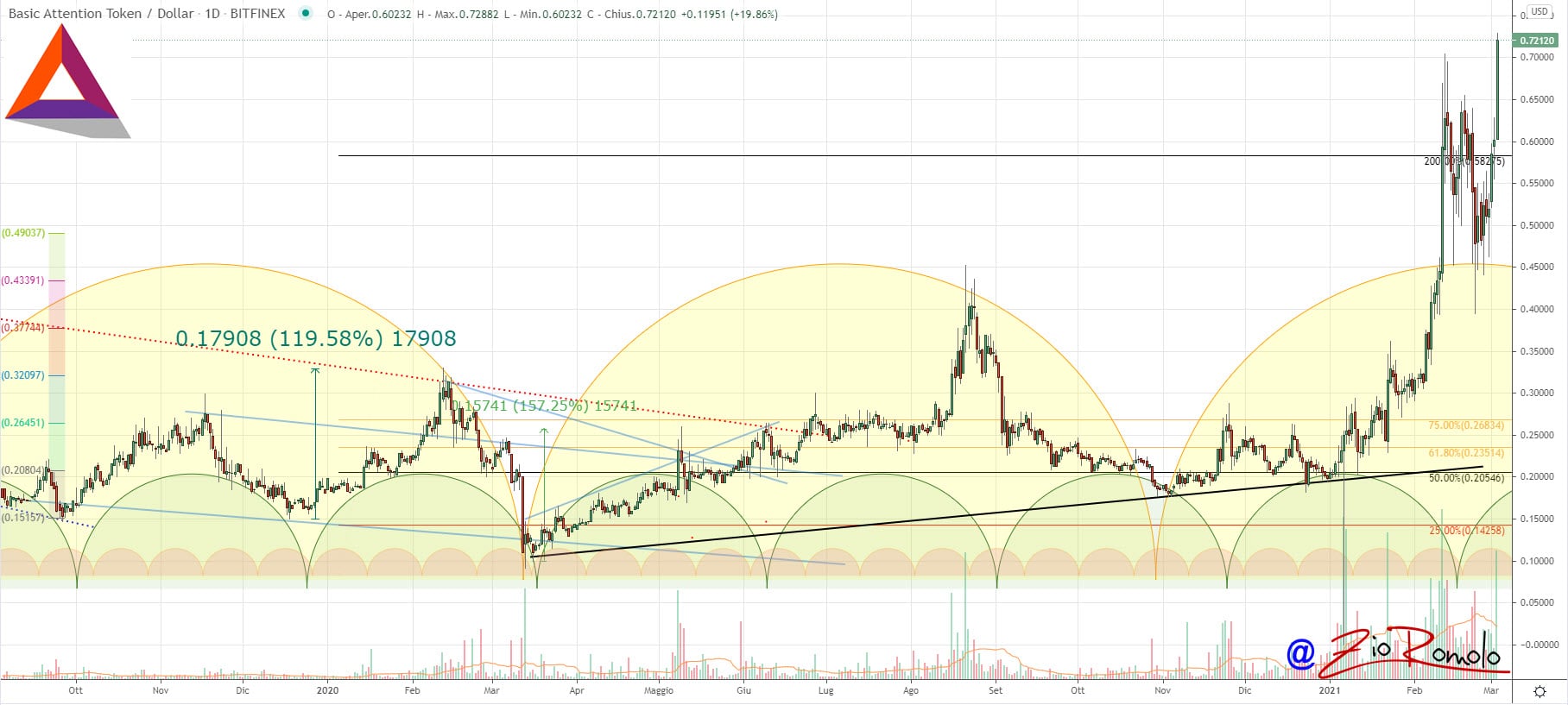 The day's best performer is Enjin Coin (ENJ) which stands out with a jump of over 30%. Basic Attention Token (BAT) follows with +15%.
The market cap remains above 1,500 billion dollars but volumes are still not convincing. Overall, total trades remain above $500 billion, average for the last seven days but far below the peaks recorded in the penultimate week of February, when all-time highs were recorded.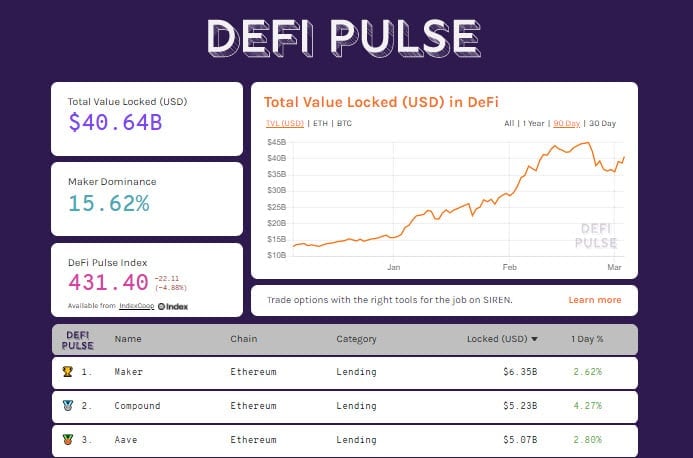 Total assets in decentralized finance are back above $40 billion. The return above this psychological threshold is due to the appreciation of Bitcoin. Indeed, the total number of both BTC and ETH remains pegged at the levels of recent days.
Bitcoin (BTC) recovery
Bitcoin is back above $52,000 for the first time in just over a week. The short-term trend remains weak, although fears of further declines in the medium term are being absorbed. 
For the next few days, it is necessary for prices to remain above $44,000, while on the upside a push into the $54,000 area accompanied by volumes could anticipate the closure of the current two-month cycle estimated for the second half of March.
Ethereum (ETH)
Ethereum with the recovery of $1,650 tests the threshold of 25% of the retracement of Fibonacci now become static resistance where the former dynamic support also passes. 
On the downside, for the next few days, it is important to hold the $1,300 mark, the lows recorded last weekend.