Ethereum ETFs are experiencing an outflow of funds that suggests the market is bearish. This is what Bitpanda reveals in its weekly report. 
In fact, according to the exchange, there was an outflow of a total of €36 million from ETFs during the week. This is a record that has not been reached since 2015. 
This outflow movement indicates that the market trend has reversed. 
What do the movements of capital in Ethereum ETFs say?
Bitpanda notes again that from the beginning of the year to date, the market for ETFs on Ethereum has reached 420 million euros.
Therefore, Lukas Enzersdorfer-Konrad, Chief Product Officer at Bitpanda, argues: 
"An outflow is a negative sign, however it may be only temporary, as investors were previously selling to move their funds to safety during the big fall in May. While ETH is down some 50% from its all-time high, it is still up by 200% on the beginning of the year and still looks to be bullish on a higher time frame chart structure".
In fact, Ethereum's price has more than halved after hitting all-time highs above $4,000 in recent months. ETH has even sunk below $2,000 in recent days, but is currently trading at $2,100 with weekly growth of almost 10%.
Positive market sentiment
According to Bitpanda's analysis, despite the volatility, overall market sentiment is turning positive. The bears are giving way to the bulls, and the fear and greed index is gaining points: putting aside the "extreme fear" phase, it is currently at a score of 28. In short, there's nothing to be reassured about, but according to Bitpanda, the worst is over.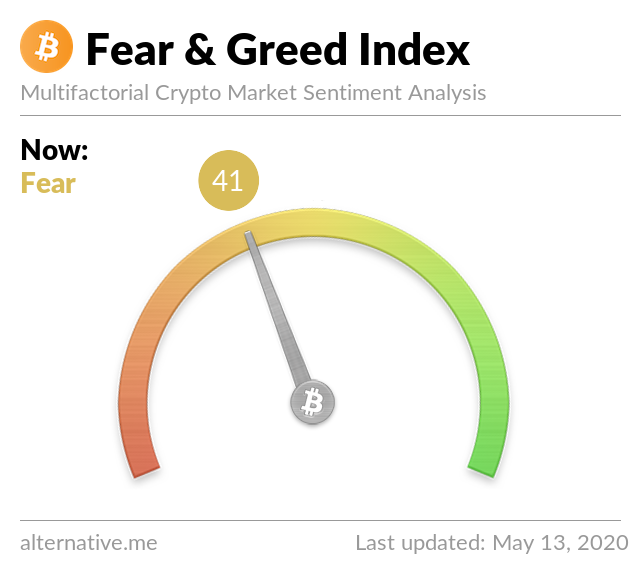 .
After all, the report notes that the market did not plummet after the news of the Binance affair in the UK, nor after yet another ban on cryptocurrencies from China.
The road to a recovery, however, is still long:
"However, market recovery after a sharp fall is a process, not a single event. It could therefore take weeks to re-build a strong foundation".
Bitcoin and altcoins
Bitpanda's report also looks at bitcoin and altcoins.
Speaking of BTC, it is noted that it is currently -40% from its all-time high, and in any case in the previous YTD of 2017 it lost 80% of its value, taking three years to recover. At this time, the direction of BTC is unclear.
"Bitcoin has been trading in a ranging market for the last few weeks as bears and bulls fight for control but Bitcoin's consolidation could continue for some time, until a more decisive move takes place".
Among the altcoins however, the performance of Bitpanda Ecosystem Token (BEST) stands out, which despite the market turmoil is still +1000% YTD. Even Pantos (PAN), despite being very volatile, is still worth €0.10, compared to €0.02 at the start of the year. 
The altcoins are probably benefiting from BTC's difficulties:
"Altcoins are gaining strength – As Bitcoin's price is searching for support, some altcoins are moving bullishly as they seek to capitalise on the cryptocurrency's losses".