Metalink has announced the release of the Spotify-inspired NFT Wrapped of the Year, animating for free all Noin-Fungible Tokens bought, sold, and traded by the owner in 2021. 
Metalink and the Spotify-style NFT Wrapped.
One way to celebrate the last year that saw the explosion of the collectible token market is offered by Metalink by releasing its NFT Wrapped that allows anyone who owns a Non-Fungible Token to view their year in review. 
NFT Wrapped was inspired by Spotify's ubiquitous annual Wrapped campaign. On that note, Jake Udell, CEO and Founder of Metalink said:
"The NFT community is always looking for the next big thing. NFT Wrapped gives each individual the opportunity to look back on what has been an industry changing year for NFTs. Creating this feature is an opportunity for Metalink to give something to a space that has given us so much, and hopefully create lasting relationships in these communities."
Essentially, the custom feature allows users to reflect on their experiences, connect with other NFT owners and generate an NFT that summarizes their year to share even more widely.
How the Wrapped NFT Works 
Users who want to participate in Metalink's animated experience should visit nftwrapped.metalink.com and connect with the Ethereum wallet that contains their NFTs to revisit their past year. 
The free NFT Wrapped animation involves typical crypto-humor with graphics highlighting the owner's NFT statistics such as first purchase, largest purchase, and even total fees paid, humorously presented in units of Tesla that the user could have bought. 
Users can directly copy and share a culminating image of their NFT Wrapped, starting new conversations with other users like Cozomo Medici and Ryan Sean Adams, who will share their generated images. 
The NFT Wrapped is an initiative, part of the "12 Days of Metalink," a series of releases and features to celebrate the launch of Metalink's MVP and the historic year of Non-Fungible Tokens.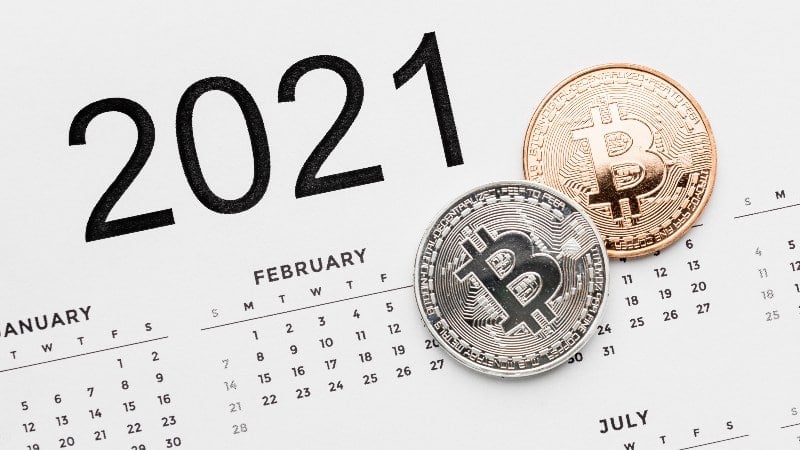 2021: from Bitcoin to NFTs and Metaverse
2021 was an eventful year for the cryptocurrency sector that saw the explosion of NFTs and metaverse, but also ATH – All-Time High prices of Bitcoin and Ethereum, as well as bans on BTC mining by China and the adoption of BTC as legal tender by El Salvador. 
In the specific sector of Non-Fungible tokens, if 2020 was the year of DeFi, 2021 can be said to be the year of NFTs in all respects, inaugurating NFT-mania. Statistics, in fact, speak of a market that realized volumes of $13 billion with nearly 8 million primary sales and 6.3 million secondary sales. 
Even celebrities have taken the field in this sector, such as Jack Dorsey, former CEO of Twitter, who tokenized his first tweet by selling it at auction for $3 million. But also sports brands like Nike and Adidas or luxury brands like Dolce&Gabbana have not missed the opportunity to create their own NFTs. 
Recently, the words of former US President Donald Trump, who associates cryptocurrencies as something dangerous, have been publicly opposed by his wife, former first lady Melania Trump, who is launching NFTs on Solana's blockchain.