SPONSORED POST*
As the crypto rollercoaster ride continues in 2022, the community is looking for a hedge against falling prices as well as a promising investment opportunity for the year ahead. RBIS is the native token behind ArbiSmart, which is a rapidly expanding EU licensed crypto ecosystem and with a number of exciting new developments in the pipeline, it is on track to soar in the coming weeks and months and become the next breakout star on the crypto stage.
Current events
The ArbiSmart project offers automated crypto arbitrage,  an investment strategy that involves exploiting temporary price differences across exchanges.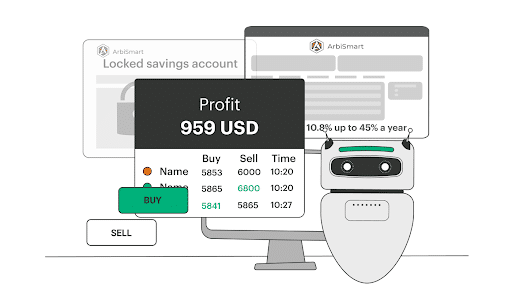 ArbiSmart's algorithm tracks hundreds of coins, 24/7, across multiple exchanges. On identifying a price difference, it buys the coin on the exchange where the price is lowest, and then sells it on the exchange where the price is highest. ArbiSmart profits from crypto arbitrage range from 10.8% to 45% a year, depending on the size of your deposit.
Crypto price differences occur for all kinds of reasons, such as disparities in liquidity and trading volume between larger and smaller exchanges. Most importantly, they emerge as regularly as ever, in either an upturn or a downturn, so you can continue to profit, making a predictable, steady return, even in a crypto crash. 
Profits are so reliable that you can see in advance exactly how much you will make over any given time frame, using the project profit calculator. You can then choose to supplement your RBIS profits by storing them in a long-term savings account that is locked for a contracted period, for interest of up to 1% a day.
At the start of January, the RBIS listing process kicked off and after just a couple of weeks, it is already tradable on a variety of top-tier exchanges including AToken, Coinsbit, L HitBTC, Uniswap, and SushiSwap. RBIS also appears on all the major crypto tracking sites including CoinMarketCap, Etherscan, CryptoCompare and CoinGecko, so you can get up-to-the-minute price data at any time.
Throughout 2022, RBIS will continue to be listed on additional, increasingly prominent exchanges. Each new listing means that RBIS becomes accessible to a new crypto community, expanding the token audience. The bigger the exchange, the higher the liquidity levels and trading volume, which should further drive demand.
RBIS and ARbismart next steps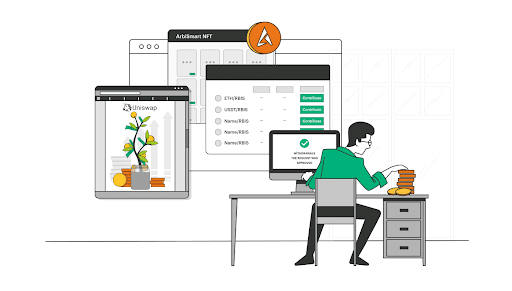 ArbiSmart is just a couple of weeks away from the release of its decentralized yield farming program, coming in February. The service will be offered through Uniswap, offering exceptionally competitive yields for the loan of your funds. Stake your capital, and receive 190,000% APY, by contributing to a ETH/RBIS  or a USDT/RBIS liquidity pool, and earn 0.3% of the fees every single trade.
Funds can be withdrawn from the program at any time and RBIS holders have the option to use their tokens to take advantage of other services offered in ArbiSmart's expanding crypto hub, with preferential terms. 
Closely following the launch of the yield farming service, ArbiSmart will be introducing its NFT marketplace, with a 10,000-strong collection of digital artworks. The ownership and authenticity of each of these unique pieces will be certified by non-fungible tokens (NFTs) that can only be purchased using RBIS.
Later in 2022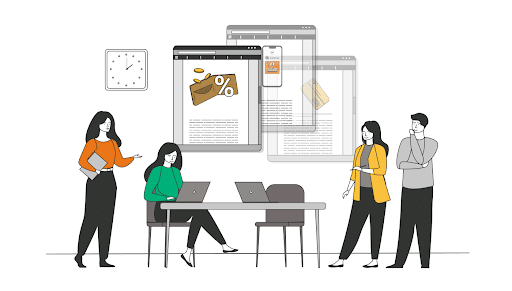 The second half of 2022 will see the development team kick into high gear pushing demand even higher with the introduction of a series of additional services. These include an interest-generating wallet supporting FIAT and crypto, offering up to 45% a year APY, as well as an ArbiSmart mobile application for iOS and Android devices, that enables account management from any location, at any time.  Also in the pipeline, for the latter half of the year, is a range of virtual currency banking services including crypto payment processing solutions, debit cards, and IBANs, as well as a funding platform for new crypto assets that show potential.
The release of these new RBIS utilities, combined with the listing on increasingly prominent exchanges will drive token demand. Meanwhile, the RBIS supply, which is forever capped at 450 million tokens, will decrease. As demand starts to outstrip supply, the price will rise significantly. 
ArbiSmart is gaining momentum as it transitions from a crypto arbitrage platform into an end-to-end crypto ecosystem that can meet the full spectrum of crypto finance requirements. With all the new developments about to hit the market, the token is set to explode, so the time to buy RBIS is right now. 
*This article has been paid. The Cryptonomist didn't write the article nor has tested the platform.