This week's guest on the Cardano SPO Column is a stake pool operated by Rick, who is a solo operator originally from South Africa now living in London: Stake ADA Pool [RCADA].
Last week's guest was a stake pool operated by Michele who is working on a project called "plu-ts", which will allow developers to build dApps using Typescript.
This initiative is a point of reference for everything Cardano and every week or two we will invite a Stake Pool Operator (SPO) to answer some questions and give us an update directly from within the Cardano community.
Considering that many of our readers are new to the crypto space, we will have a mix of simple and technical questions.
Cardano SPO Column, interview with Stake ADA Pool [RCADA]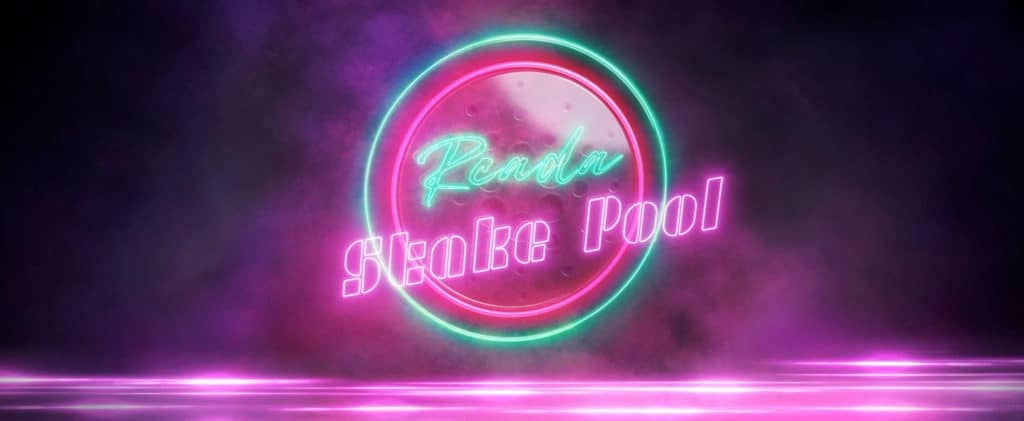 Hi, thanks for your time. Tell us something about yourself, where are you based and what is your background?
Hi, thank you kindly for extending the invitation and taking the time to get to know me better.
My name is Rick, I'm the solo operator for Stake-Cardano-Pool, but I prefer to go by my ticker name RCADA, which is a wordplay between ADA and the retro arcade gaming scene (where I spent much of my youth & pocket money 😉) and of course homage to the Cypherpunk era of the 80's.
I'm South African born, the Afrikaans speaking variety and grew up in the Northeast part of the country, in a small town close to the Kruger National Park. Not sure if you have visited the country at all but would highly recommend it. After completing my degree in Architecture, I decided to move to London in 2008 to further my career.
Growing up so close to nature & wildlife I have a great concern for the health of our natural environment.
I also have a passion for design, the culinary arts, flying, motorcycles, permaculture & anything to do with living off the grid.
As a solo operator I'm responsible for the technical maintenance, marketing & social interactions of my pool which can be quite challenging at times, but I'm very excited to be a part of this amazing community and here to stay!
What's the path that led you to Cardano and to become a Stake Pool Operator (SPO)?
Well to answer your question, I'd firstly like to elaborate a little on what Permaculture is all about.
"Permaculture aims to create systems that are ecologically-sound and economically viable, which provide for their own needs, do not exploit or pollute, and therefore are sustainable in the long term. 

Permaculture uses the inherent qualities of plants and animals combined with the natural characteristics of landscapes and structures to produce a life supporting system for residential dwellings or homesteads, cities and even a country, using the smallest practical area."
 Bill Mollison
These qualities and principles can be applied to all aspects of life and problem solving in general, not just explicitly to natural environments.
By the pursuit of these principles, it was the overlapping core values & attributes of the Cardano ecosystem that drew me in!
At the heart of the Cardano blockchain lies the SPO, a guardian of truth and bearer of many hats. This is where I knew I could bring about the most impactful change with my specific skill set. Although not being a developer by trade, I was committed to take on the challenge.
I picked up a copy of "The Linux Command Line", completed the IOHK Stake Pool Operators course and fired up a pool on the now "legacy" testnet in November 2021.
Shortly after I launched RCADA Pool on the mainnet in March 2022!
I have also taken part in the Marlowe Pioneers programme and I'm continuously delving deeper into the community and projects building on Cardano!
Of course this is only the beginning for me, my vision is to establish a Cardano Educational Hub & permaculture farm that integrates real world activities and commerce with the Cardano blockchain. This will leverage everything from DID's, NFT's & DeFi & Lending dApps to fulfil the core principles and values that drives permaculture and Cardano's ecosystem as a whole. 
What is the Climate Neutral Cardano (CNC) group? What projects are you involved in?
Climate Neutral Cardano is an alliance of stake pools dedicated to using 100% renewable energy for the operation of their stake pool servers. RCADA Pool is an active member of this alliance, as such I also donate a portion of my operator rewards to CNC projects that help protect our climate and the environment which are very important to me.
CNC is working together with the Cardano community, institutions like the Cardano Foundation and IOG, and external parties like Veritree to achieve a common goal of making Cardano the most eco-friendly blockchain platform.
Currently our alliance is supporting the CNC Ala project, a regenerative agriculture and reforestation project in Madagascar. In short we are aiming to raise $300,000, or 600K ₳ (ADA) at the current market price, in order to plant 100,000 fruit & nut trees, including a variety of vegetable crops and other shade plants.
I'm also very excited to be a member of the upcoming ISPO which will allow delegates to receive the CNC token on top of their regular ADA rewards, all the while they are helping to make the world a better place.
As an added bonus, delegates will also receive NFTs based on the amount of CNC tokens acquired during the ISPO from four amazing NFT projects that have decided to support the CNC Ala project with unique and limited NFTs 
You may find out more about them here:
Cardano Proxies, Earth Natives, Madas Lemur and Yummi Universe
I'm currently helping with the whitepaper which will be made public very soon, but strongly encourage readers to visit the CNC website for more information.
I am also pleased to announce that I have recently taken on the role of Marketing Lead in the group for the CNC Ala ISPO project and look forward to building relationships and getting the wider community just as excited about the impactful work we are doing.
What is the Single Pool Alliance? Why is it important to stake with single pools? Please share your thoughts.
The Single Pool Alliance consists of SPOs that have pledged to only ever operate a single pool and not to create any additional (multi) pools once their pools have reached saturation.
Each member still strives to make their pool profitable. However, once a respective stake pool reaches saturation, the pool's operator channels their efforts to fellow SPA pools to reach saturation.
This is crucial for maintaining true decentralization of the Cardano blockchain and one of the core pillars of crypto. Without it what are we doing here?
I'm a proud member of the Single Pool Alliance and also the xSPO Alliance, which is an alliance for extra small pools who may join the alliance if they have less than one million ADA delegated to their pool at the time of application.
As an alliance we promote decentralization, help educate the community and support new SPOs with minting their first block. A great example of this is the rotating delegation initiative whereby SPOs of the alliance set aside an allocation of ADA which they delegate to a specific pool on the list to help increase their active stake and the chance of producing a block. Every member gets a chance to receive the group's combined delegation as the list rotates.
Several pools have managed to mint their first block this way and this is also a fantastic way for the rest of the Cardano community to help support decentralization.
We have opened this to all delegates who wish to support small pools by staking their ADA to whichever xSPO pool is currently in rotation. By following along with the xSPO rotating delegation you could help support a huge range of small SPOs, often mission driven & also building on Cardano. Not only do these pools represent a wide geographical area, but you should also be seeing an equally respectable percentage rewards return.
If you'd like to find out more, jump into our Discord server.
Single pools are the backbone of the Cardano blockchain and provide so much richness and diversity to the ecosystem, I have the greatest respect for my fellow members dedicated to the cause.
Awesome. Any closing remarks? Where can people stay in touch?
Yes, indeed 😊
Firstly, I'd like to express my heartfelt gratitude to all my early delegates who have been sticking it out from the start, you are legends!
Secondly, a big thanks to the CPSA, xSPO and CNC Alliances, you have been like a family to me and represent the heartbeat of Cardano.
Shout out to The Cardano Army for their invaluable efforts to support single pools & decentralization!
A special thanks to the welcoming Proxies Community who have a unique & inspiring approach to the space.
Patryk thank you for lending me your megaphone and all the work you're doing as well.
Folks can get in touch through my Discord, Telegram or Twitter accounts, all of which can be found on my website
Cardano has really grown into its own now and we're about to step up to a whole other level. I'm very excited to be an integral part of this vibrant community and I'm very much looking forward to the journey ahead!
Disclaimer: The opinions and views of the SPOs are their own and do not necessarily reflect those of the Cardano Foundation or IOG.