The fintech company Soldo, whose credit cards allow to obtain an investment return of up to 630%, has completed its preparations for Brexit. The Cryptonomist talked about it with Giuseppe Di Marco, Country Manager for Italy.
The London-based group has been licensed as an electronic money institution by the Central Bank of Ireland, so as to guarantee service to its over 50,000 European users even after the divorce of the United Kingdom from the European Union.
The new E-Money license, according to a statement by Soldo, authorises it to continue to serve its customers in the European market without interruption despite Brexit. Thanks to the authorisation, Soldo will be able to open accounts and issue payment cards for customers residing in every country of the entire euro area, thanks to passporting, and will immediately migrate half of its current portfolio to Ireland.
Digital Payments, Italy in the sights of Soldo
Soldo is the third company to obtain this license from the Irish Central Bank, following the one Facebook obtained in 2016. It remains to be seen how Brexit will actually take shape and when it will take place. But for many financial companies, London's move away from Europe could be an opportunity to expand into some European markets. Soldo has put Italy in the sights.
Compared to other EU countries, the third largest economy in the euro area is still lagging behind as far as fintech is concerned. And the Italian people are still very attached to cash. That's what all the statistics say. Italians remain very fond of the use of banknotes. But for this reason, according to Giuseppe di Marco, Soldo's Country Manager for Italy, the country represents a great business opportunity.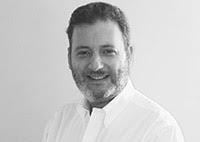 "In a market like the Italian one, still strongly permeated by the use of cash – the manager tells The Cryptonomist – the potential is endless. This is demonstrated by the cases of other countries, even the most reluctant, where there has been an increase in electronic payments".
Do you think there are better prospects in a market like the Italian one where people are still very attached to cash?
Let me tell you a story, that of a shoe company that one day decides to send two salesmen to Africa in order to determine who is the best. The first one calls and says: 'bring me home, nothing can be done, they're all barefoot!' The second one calls enthusiastically: 'prepare shoes of every shape and size because there are only bare feet to dress'.
I would say that it is quite self-explanatory of how in a market like the Italian one, still strongly permeated by the use of cash, the potential is infinite. And not as an estimate, but as evidence of what has happened and continues to happen in the rest of the world as electronic payments keep increasing.
Do you think that the Soldo solution could also work for the public sector as well as for the private one?
Sure, and it' already the case. Among our customers we have, for example, RAI, a company that has shown itself to be most efficient and ready to adopt our solution: companies increasingly need efficiency and transparency. The trend is to automate processes while maintaining maximum control.
And the Soldo cards do just that, requiring, among other things, a modest investment, well below the thresholds imposed on the public administration for tenders. We have recently carried out research by a third-party certifier, Forrester, which has seen in our solutions a return on investment of 630% for companies using Soldo payment systems and our cards, the main one and the one dedicated to fuelm, Soldo Drive.
What is your position on the cryptocurrency world and what do you think about blockchain technology? Is Soldo planning to develop ideas or projects in this field?
We have great respect for these technologies, as we are also a fintech company, but cryptocurrency is more similar to cash, in terms of not recording certain information.
Our expenses, tracked by Soldo, belong to the company, even if carried out through an employee: for us it is essential that the money belongs to the company until the staff, authorised through rules set on the Soldo platform, uses it at a merchant: and we track all information relating to the payment: who has made a purchase, what amount, with which merchant and with what currency.