Litecoin has been added as a native payment method to the Travala hotel and holiday booking platform.
Nice to see more companies making it possible to #PayWithLitecoin. #LitecoinFam: where would you go on your first LTC vacation?⚡️🏝️ https://t.co/GxvQY8a8pB

— Litecoin Foundation (@LTCFoundation) March 25, 2019
Travala currently manages bookings for over 550,000 hotels in 210 countries, offering payment services in 47 cryptocurrencies, as well as PayPal and its own AVA token.
The Litecoin Foundation continues with its list dedicated to new partnerships with platforms that accept LTC, using the hashtag #PayWithLitecoin.
From 🚗 to 🛬 and even🥊 — shout out to all those supporting LTC by letting their customers #PayWithLitecoin! Tag some of your favorites in the comments.⚡️@GLORY_WS@bobmooresubaru1 @ClothingWhale@CheapAir @eGifter@htcexodus@SurfAir pic.twitter.com/Ps5pQDijOu

— Litecoin Foundation (@LTCFoundation) March 22, 2019
The list, which includes Glory Kickboxing, Bob Moore Subaru, Crypto Whale Clothing, Cheap Air, eGifter, HTC Exodus, SurfAir, suggests that litecoin is being introduced as a method of payment in different sectors, increasing both awareness and mass adoption of the crypto.
In fact, litecoin (LTC) has been included in the online shop of Gloryshop.com for the purchase of merchandise of the kickboxing team, in the automotive sector for the purchase of Subaru, in the world of travel booking on websites such as Cheap Air and Surf Air, in the world of gift cards and on the first blockchain phone dedicated to decentralised apps.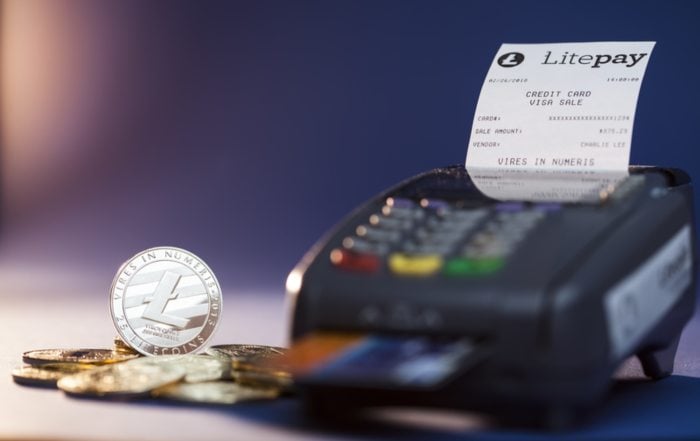 This strategy of sponsorship and collaboration is an excellent opportunity for litecoin, but also for other cryptocurrencies, to reach and tap into more and more new market niches outside the usual crypto scenario.
Lastly, the most recent Travala partner in charge of managing online hotel and travel bookings is also a blockchain-powered project, which has had its own ICO phase and the issuance of its own AVA token and which continues its crowdfunding project on the crowdcube platform.