Listen this article
download
The month of March begins with a change of pace and the prices of cryptocurrencies are once again on the rise. Statistically, March is the hardest month of the entire year. In 2019 and 2020, the month of March was characterized by strong declines. 
The last weekend in February ended a week in the red, as part of a month that saw new record highs and therefore maintained a positive balance. The weekend was a difficult one, much of it characterized by weakness. 
The day began with more than 90% of the major cryptocurrencies on the rise. Scrolling down the list from the top you have to go down past the 70th position to find the first negative sign.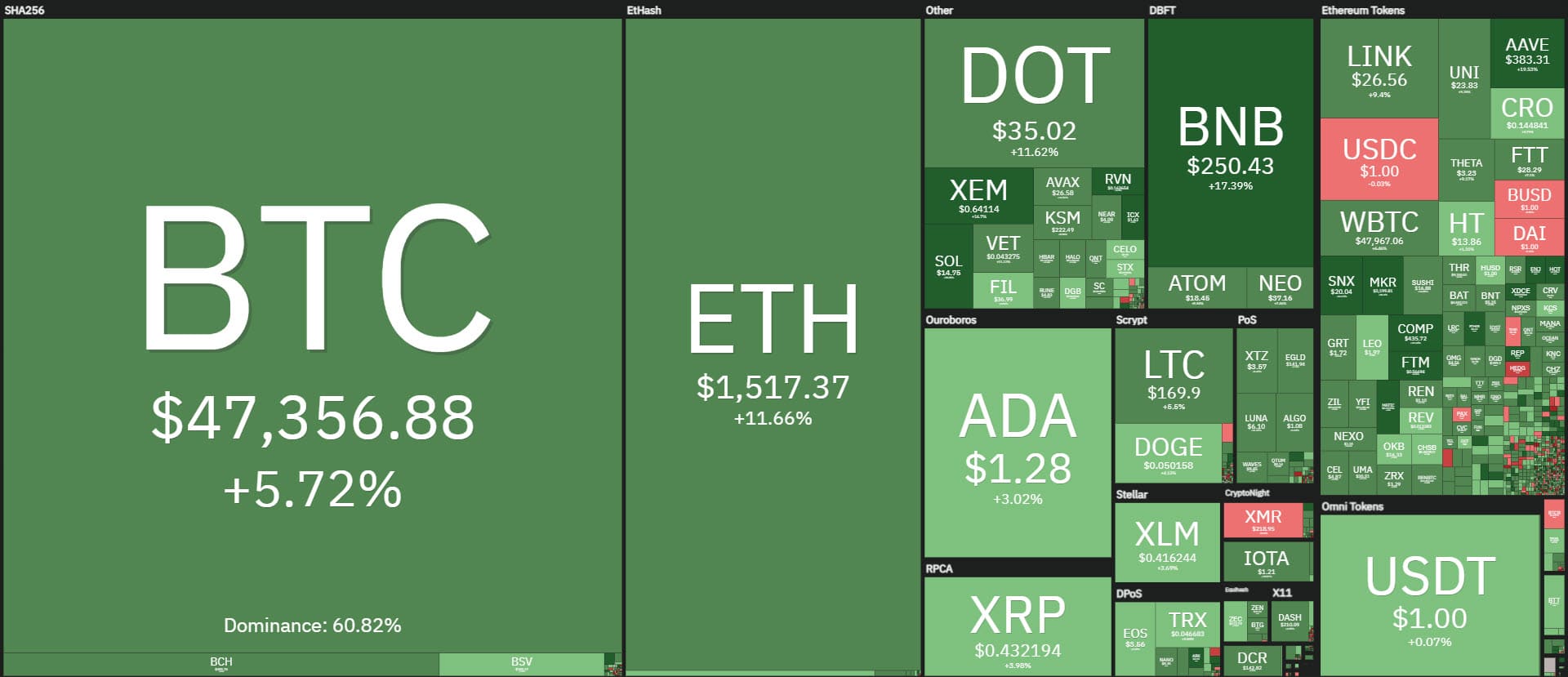 Cryptocurrencies on the rise: the best is Fantom
Among the day's best risers was Fantom (FTM), a new blockchain and smart contract project aimed at Web 3.0, which climbed 35%. Among the day's best gainers were decentralized finance tokens, PancakeSwap (CAKE) +30%, followed by Aave (LEND), +20%.
Among the big names, Binance Coin (BNB) was the best gainer, up over 15%. 
Today's rises take the market cap back above $1,450 billion, with Bitcoin struggling to stay above 60%, Ethereum below 12%, while Cardano (ADA), which just a few days ago became third in terms of capitalization, occupies 2.9% of dominance.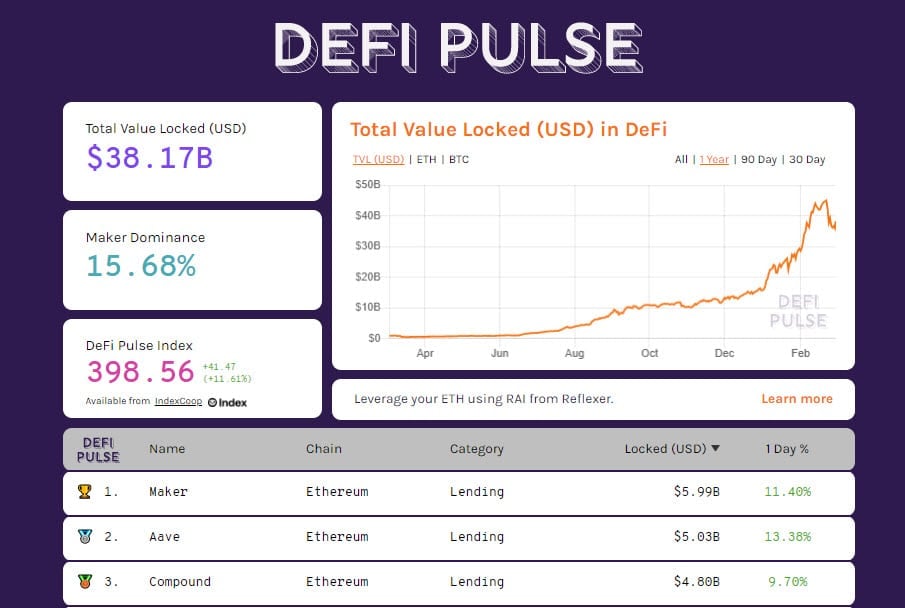 The total value locked in DeFi is back above $38 billion five days later. Although the haemorrhage of tokenized bitcoin continues, they fall to 45,000 BTC, the lowest level since early February. Among decentralized finance projects, Maker retains the lead but is losing ground to Aave, which rises to second place with a $900 million difference.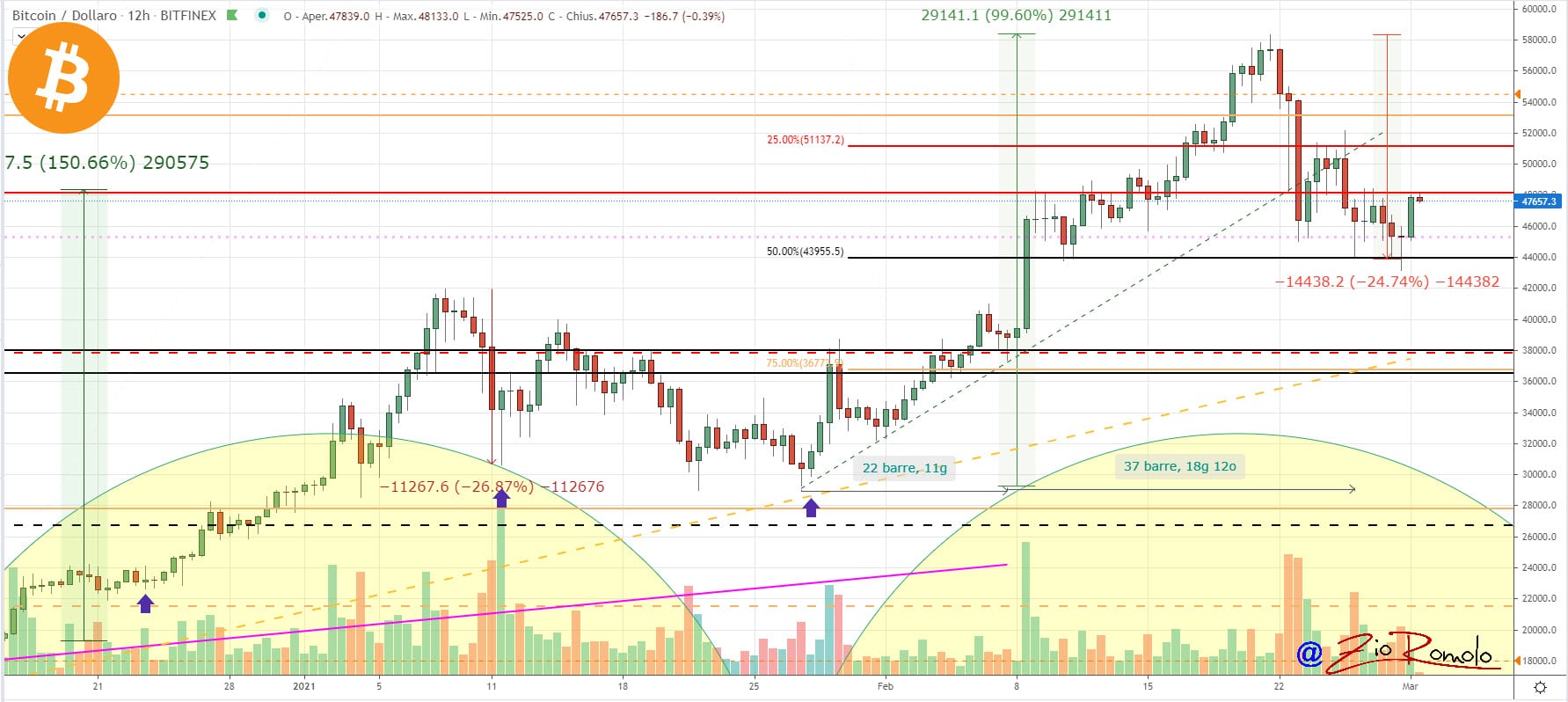 Bitcoin (BTC) 
Bitcoin is back to test the $48,000 highs it abandoned last Saturday. The move is situated within a bearish channel that has been present for about 10 days. The first bullish signal would only come with a return above $51,000. A hold of $44,000 is necessary for a successful continuation of the week.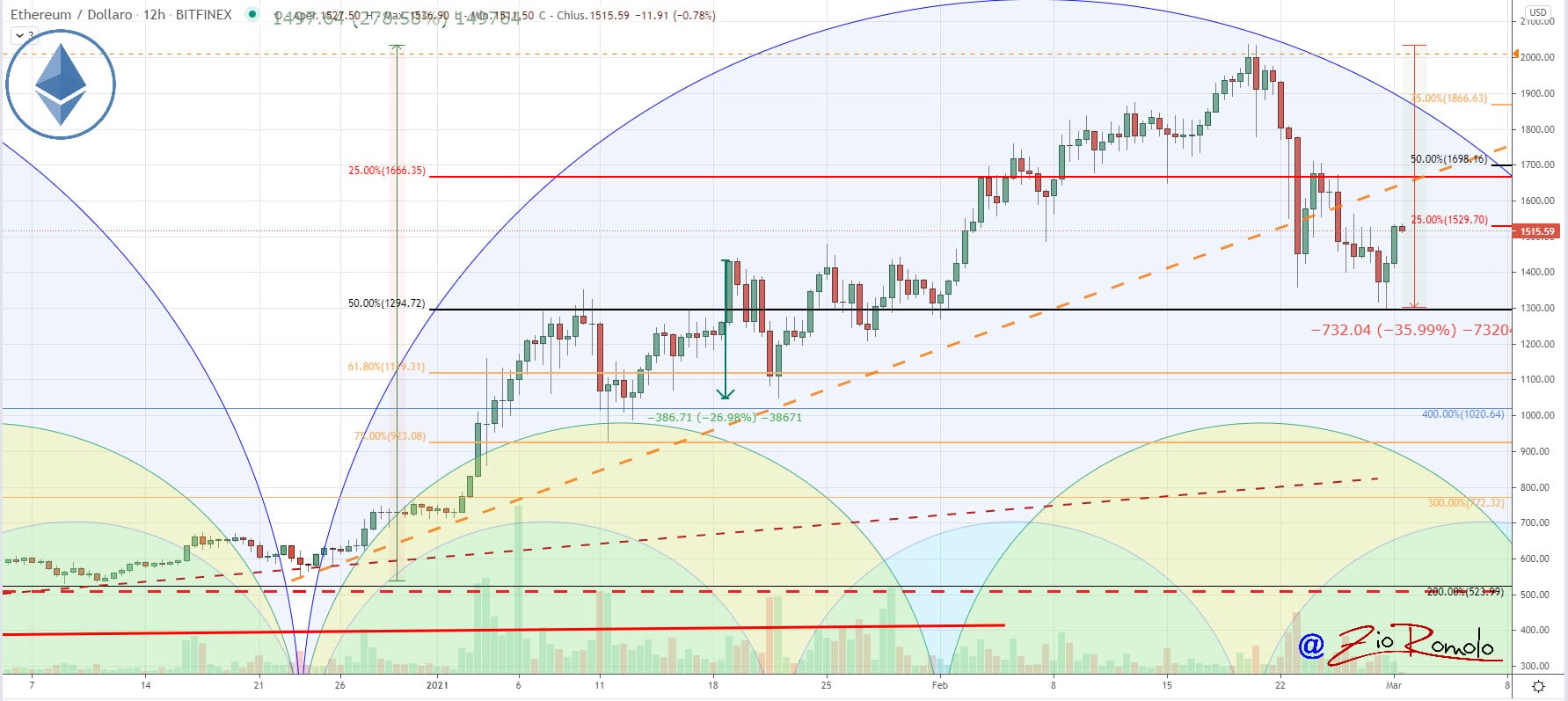 Ethereum (ETH)
A similar movement for Ethereum that in the last few hours has regained the $1,500 level, a level abandoned last Friday. The bullish movement that began in recent hours remains within a technical rebound. A return to above 1,650 dollars is necessary for a structural rise. The lack of confirmation confines the short-term structure to a bearish trend.