Listen this article
download
Icelandverse is Iceland's answer to Mark Zuckerberg's much talked about metaverse, as a real open-world experience, without the need for virtual reality (VR). 
Supporting the idea is Megaupload founder Kim Dotcom, who on Twitter describes Zack Mossbergson's video as a brilliant "troll".
Icelandverse and Zuckerberg's Metaverse
On the social network of crypto-lovers Twitter, the famous Kim Dotcom shares Zack Mossbergson's video showing the Icelandverse: Iceland's real-life "metaverse" experience. 
Iceland just trolled Mark Zuckerberg and his Metaverse in the most genius way. Love it 😂🤣 https://t.co/VVufL6orI9

— Kim Dotcom (@KimDotcom) November 12, 2021
"Iceland just trolled Mark Zuckerberg and his Metaverse in the most genius way. Love it".

"Some said an open-world experience this immersive wasn't possible. But it's already here. And you don't even need silly VR headsets.

Introducing, Icelandverse".
A nice provocation perhaps, but certainly much more real than what the metaverse of the social network's CEO wants to convey. 
Indeed, at the end of last month, Zuckerberg announced that his company name Facebook (Nasdaq: FB) had changed to Meta (Nasdaq: MVRS), precisely to underline his passion for the metaverse. 
On that occasion, Zuckerberg stated that, according to him, the metaverse could possibly resemble the success of the mobile internet, which made Facebook and Instagram so popular, because it would allow people to feel as if they were there in person with other users, regardless of physical distances.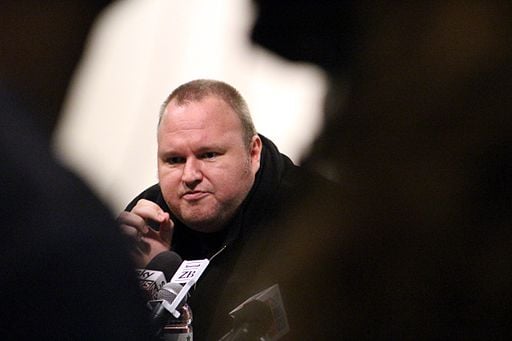 Icelandverse and Kim Dotcom
Megaupload founder Kim Dotcom expressed his "appreciation" for the idea of the Icelandverse. 
And so, as the metaverse continues to gain ground among even crypto projects, Dotcom is still siding with those who argue that immersive experiences in the real world are possible, without needing VR. 
Dotcom is also known as a Bitcoin Cash influencer. On Twitter, he allegedly showed his love for BCH by sharing a tweet with his dog and tapping into the "dogmania" that crypto memes, including Dogecoin and Shiba Inu, have long triggered. 
His lovestory with Roger Ver's Bitcoin was born at the beginning of 2020 and since then, Dotcom has always defended BCH against Bitcoin (BTC) maximalists. 
The Metaverse is the protagonist of the moment 
For better or worse, the metaverse remains the protagonist of the moment. A few days ago, the prices of the metaverse tokens were analyzed, and in one week, they reported triple-digit gains. 
Sandbox (SAND), Decentraland (MANA), Loopring (LRC) and OVR have all seen pumps of over 160% in just seven days. 
At the time of writing, the price of SAND is hovering around $2.58, while MANA is at $2.69. These prices have remained above their late October levels. LRC is also worth $3.12 today, double last week's price. 
OVR is also rallying. The OVRLand token has reportedly gained over 200% in a month.