At the US Congress, member Rep. Brad Sherman mentioned Mongoose Coin in his speech against crypto, pointing out that he made it up. Within minutes, someone took inspiration and created the new crypto meme MONG, which within hours had a $2 million market cap. 
Mongoose Coin (MONG): the crypto meme of Rep. Brad Sherman
Not even 24 hours ago, the US House Committee on Financial Services, along with a dozen CEOs from cryptocurrency companies like Coinbase, Bitfury and FTX held the Congress hearing on cryptocurrencies, titled "Hearing: Digital Assets and the Future of Finance: Understanding the Challenges and Benefits of Financial Innovation in the United States".
Basically, crypto companies answered questions from members of Congress about the future of the industry, regulatory concerns, how it will affect banking and financial services, and more.
Immediately after the hearing, a speech by Rep. Brad Sherman, a Democratic congressman from California, was published, stating as follows: 
Rep. @BradSherman: "The number one threat to cryptocurrency is crypto. Bitcoin could be displaced by Ether, which could be displaced by Doge which could be displaced by HamsterCoin and then there's CobraCoin what could MongooseCoin do to CryptoCoin?" pic.twitter.com/iHbHaikpx0

— CSPAN (@cspan) December 8, 2021
"Rep. Brad Sherman : "La minaccia numero uno per le criptovalute è la criptovaluta. Bitcoin potrebbe essere spostato da Ether, che potrebbe essere spostato da Doge che potrebbe essere spostato da HamsterCoin e poi c'è CobraCoin cosa potrebbe fare MongooseCoin a CryptoCoin?"
In Sherman's list of cryptocurrencies, Mongoose Coin was supposedly invented jokingly, and soon after someone took inspiration to actually create it. 
And so MONG was born, initially on Avalanche, and within hours it was up 320,000%.
Mongoose Coin (MONG): the crypto meme goes on more blockchains
Sherman's joke about the "crypto" Mongoose Coin has gone so viral, that within hours MONG was available on several blockchains. 
Initially, on Avalanche, then on Binance Smart Chain followed by Polygon, Fantom and Ethereum. 
Cobra Coin (COBRA), referred to by some as the "Mongoose Coin Killer", also seems to be following in MONG's footsteps. At the time of writing, COBRA is available on Avalanche, Ethereum and Binance Smart Chain. 
Not only that, even Hamster Coin (HAM), which unlike Mongoose Coin already existed before being mentioned by Sherman, has seen a price pump of over 50% in the last 24 hours.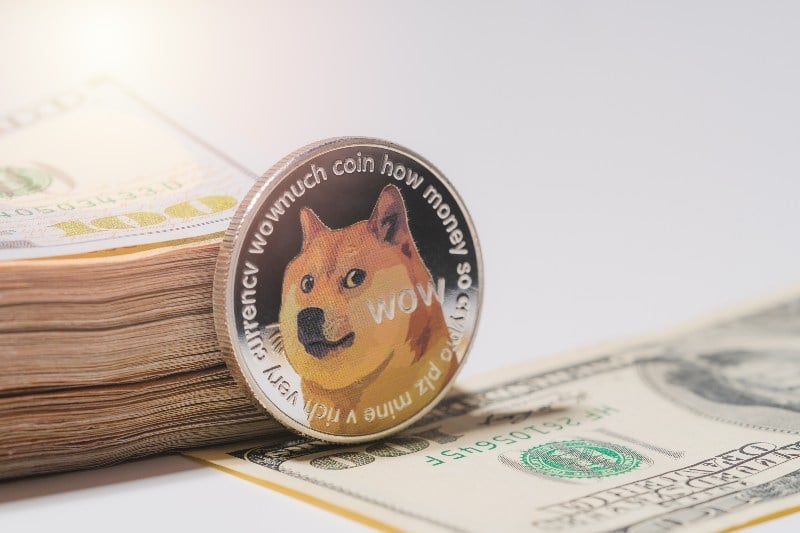 Memecoin-mania and the power of crypto communities
On the social network of crypto-lovers Twitter, users continue to share their happiness at having bought or set a long on the new MONG, COBRA and HAM memecoins. 
Something reminiscent of the original crypto memes such as Dogecoin (DOGE), which was endorsed by the notorious Elon Musk, and its rival Shiba Inu (SHIB), which climbed the crypto rankings by market capitalization in a matter of months. 
The power of the communities of the two memecoins par excellence has also been appreciated by global giants, such as the American cinema chain AMC which, with a Twitter poll, understood the community involvement first of DOGE and then of SHIB, agreeing to include them as payment methods for its cinema tickets. 
Petitions of 500,000 signatures to incorporate DOGE and SHIB into other platforms are also a successful tool of the crypto community. 
Shiba Inu's strong community launched its petition to list SHIB on Robinhood as a result of the trading app's successful revenue from transactions in DOGE. 
Recently, the CEO of Tesla, Elon Musk seems to have tweeted again about his beloved crypto, calling Dogecoin an alternative solution to Ethereum due to its high fees. This time, his intervention does not seem to have yielded much in terms of market appreciation.