After the official presentation of the new Samsung Galaxy S10, the flagship smartphone of the Korean company, and the confirmation of the native crypto wallet, screenshots have been published that reveal its features.
These images show the Galaxy S10's Blockchain Keystore app which reads, in Korean, "Store your cryptocurrencies more securely", along with a description of the app's features.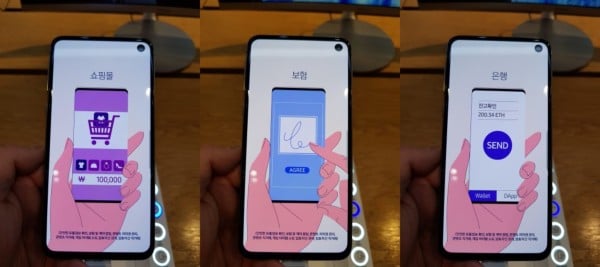 The app allows making payments, adding digital signatures and storing cryptocurrencies.
In order to do this, it generates and stores a private key in a secure enclave integrated into the device.
This personal key must be stored securely so that the wallet can be retrieved in the event of the Galaxy S10 is stolen or lost.
The private keys are also saved in the Samsung personal account, allowing the user to remove the private key from the device using the "Find my mobile phone" service.
This also allows the retrieval of private keys via a special online service, although this feature suggests that Samsung may somehow have access to those keys.
Moreover, in this way there is always the risk that if someone were able to violate the servers of Samsung, they could in theory also have access to the private keys of the users, unless the company has taken precautions in this regard, which are unknown to date.
Blockchain Keystore could potentially be integrated in the future on other Samsung devices, and perhaps even on notebooks.
The operation of the app on Galaxy S10 for sending or receiving funds is similar to that of any other wallet.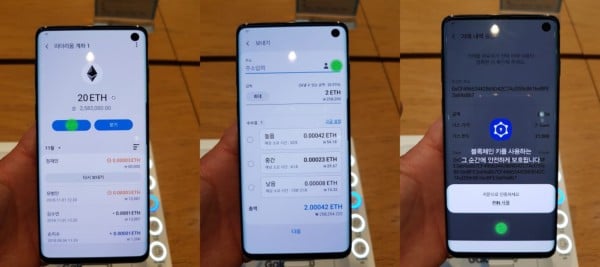 The app also allows importing another wallet previously created on another device.
For now, the supported cryptocurrencies are Bitcoin (BTC) and Ethereum (ETH), but there is also an "add" button that should allow adding more ERC20 tokens.
The Galaxy S10 will be released on March 8th.