Listen this article
download
The prices of the main altcoins, including Ethereum, have remained substantially unchanged since yesterday, when they reached the highs of the week. 
Ethereum was leading the rise and almost reached the $375 level. 
Lacking the strength and the support of the purchasing volumes, prices deflated during the second part of the day, returning to $365, above last week's watershed support of $355. 
The day sees a prevalence of negative signs, due to the flattening of the rise that was developing in the first part of yesterday.
Today the red sign prevails. Of the first 20, only two cryptocurrencies are in positive. Stellar (XLM) gains over 1%, as opposed to Ripple (XRP) which instead loses 1%. NEO does better with a 9% gain. 
The worst is Polkadot, which loses 10% while maintaining the 6th position. 
The day portrays the weekly trend, with a prevalence of negative signs. Yesterday's increases smooth the decline from last Friday's levels. 
Among the few increases, there are privacy coins, namely Dash, Monero (XMR) and Zcash (ZEC). The former gains more than 10% from last Friday's levels. For the other two, the gains are just over 5%.
The tokens of the DeFi sector give a signal of recovery after yesterday's sinking, due to the repositioning of the Ethereum locked on Uniswap, which is affected by the events involving SushiSwap. 
This is leading to the repositioning of Ether, which collapsed from last week's tops, as shown by DeFi Pulse. 
The TVL is back above 7.5 billion, which is high but 2 billion away from last week's highs.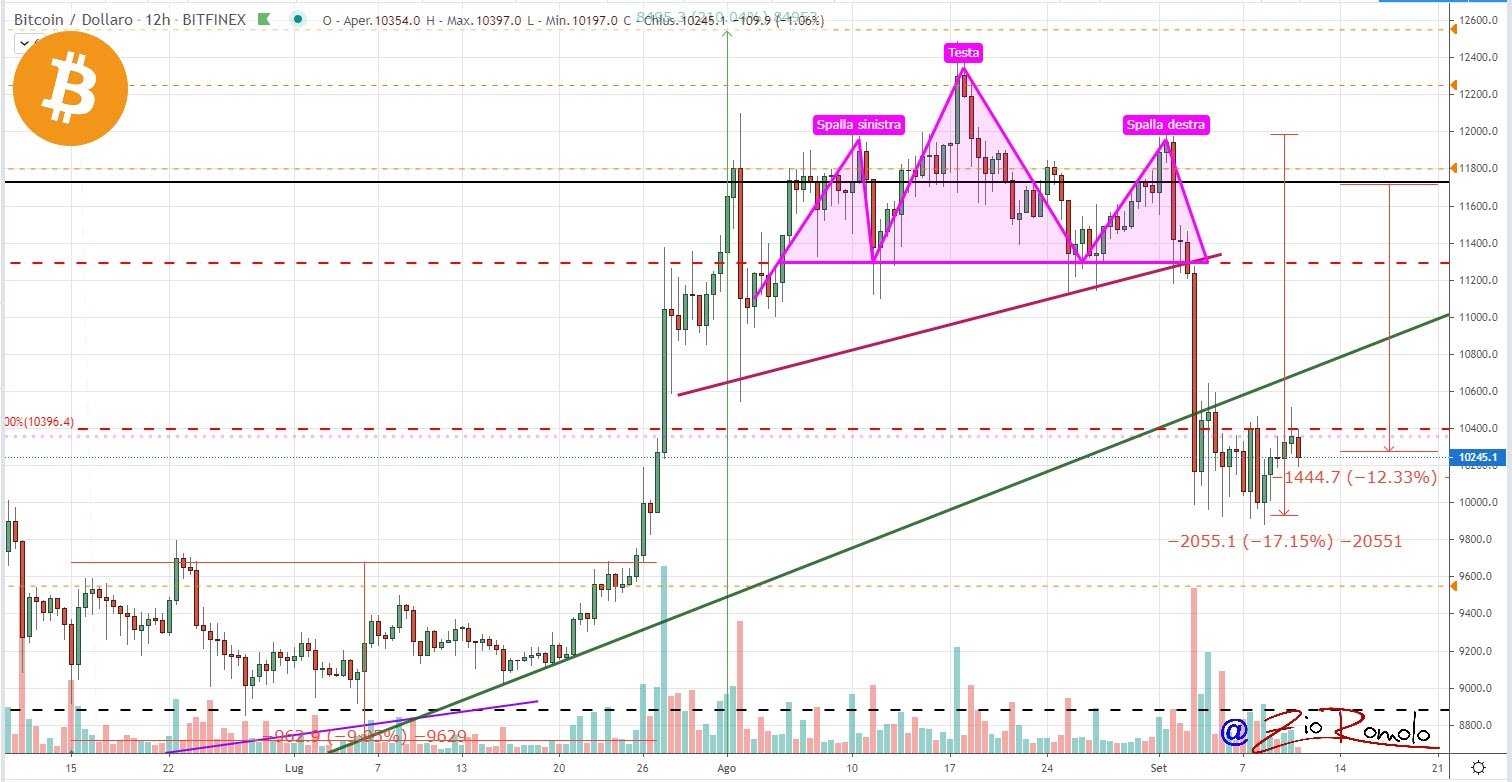 Bitcoin (BTC) prices
Bitcoin remains above $10,200, lacking the grip to the 10,500, exceeded yesterday for a few minutes. 
For professional options traders, the strength of the positions rises to defend a possible downward move. Positions increase to protect the $9,980, which coincides with the most recent sinking two days ago.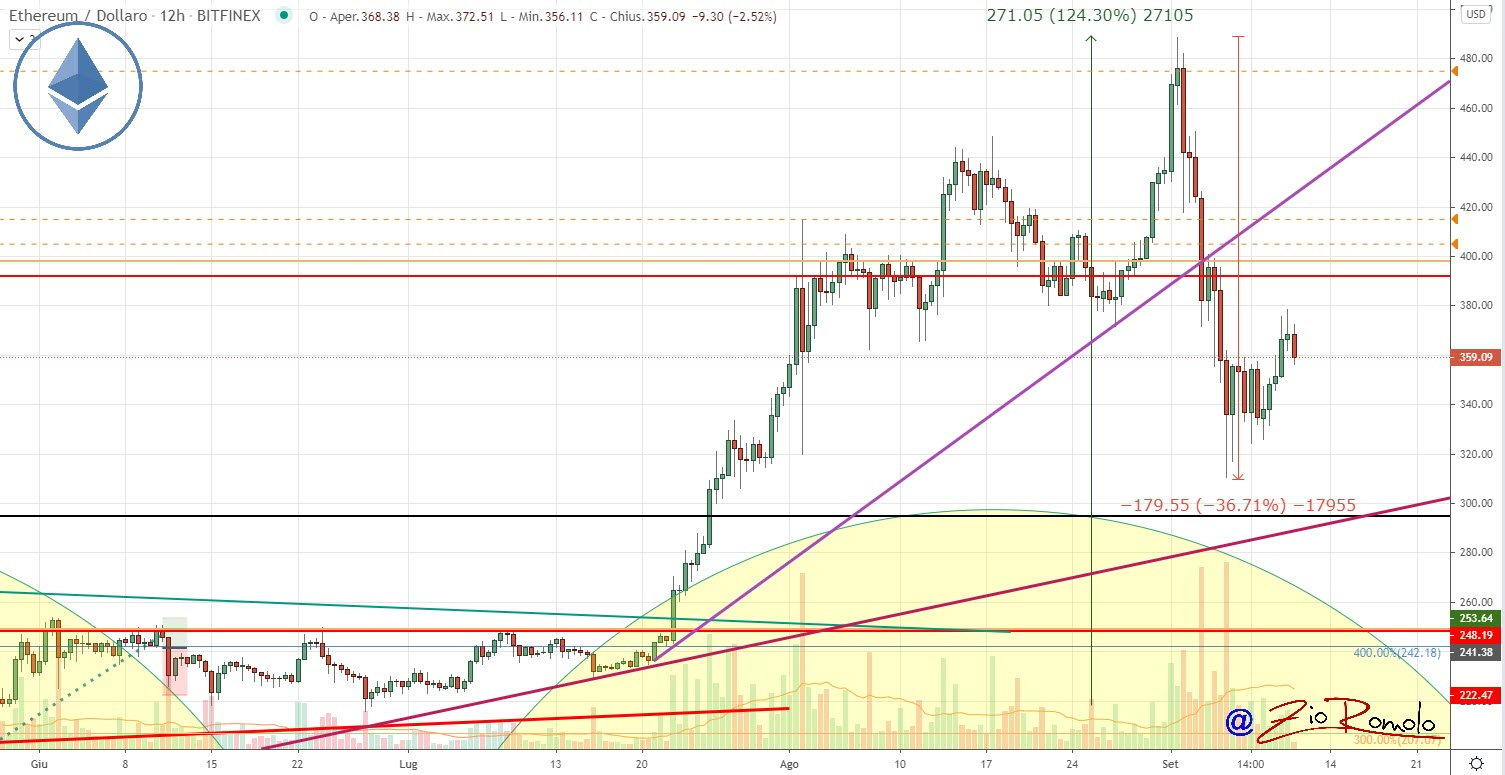 Ethereum (ETH) prices
The $325 cover options positions on Ethereum are regaining strength, while operators are also starting to position themselves around $345, which coincides with the technical levels of short and medium-term support. 
Upwards, the $385 must be recovered as soon as possible. The crucial level is $425, where there is a very important threshold that will provide a strong upward signal.
Ethereum remains unchanged from yesterday's analysis. This is due to the movements that have developed in the last 24 hours with a return of the short-term bullish force that nevertheless prevails and that needs to be transformed into a medium and long term signal. 
As a result, it is necessary to hold the $355, and then a push in the next few days above $400, for a return of upward confidence. A return below $325 would make the bullish reaction of the last 24 hours fade away.