Bitcoin is leading the decline, losing about 2% today, with prices plunging below $55,000. 

Dogecoin (DOGE) has also fallen sharply and remains a victim of speculation. After the strong rises of recent days, it is now experiencing a descent of more than 25%. 
In contrast, Binance's token, Binance Coin (BNB), which is bucking the trend, has posted a double-digit rise, taking its price back above $600. 
The strong price hikes of the past few days have kept volumes well above the daily average of trading over the past month, although lower than in the past three days. Total volumes over the past 24 hours are just over $650 billion. 
Bitcoin's dominance continues to make headlines, falling below 51% for the first time since late March 2019. 
Ethereum is on the rise today, pushing its market share above 13%, its highest peak since mid-February.
DeFi's TVL tries to consolidate above $55 billion. Maker regained the top spot on the podium, climbing above $9 billion in locked collateral, a step away from the records set last week, when it topped $9.5 billion for the first time.
Bitcoin (BTC) below $55,000
The rebound that started from Sunday's lows did not find the necessary confirmation to push prices to the 59,000 area. In the last few hours, prices have fallen back below $55,000, testing the mid-March supports in the $54,000 area.
In this context, it is necessary to determine the holding of the $53,200 area, a short-term support.  In the event of a push below this level, the possibility of revisiting Sunday's lows in the $50,500 area opens up.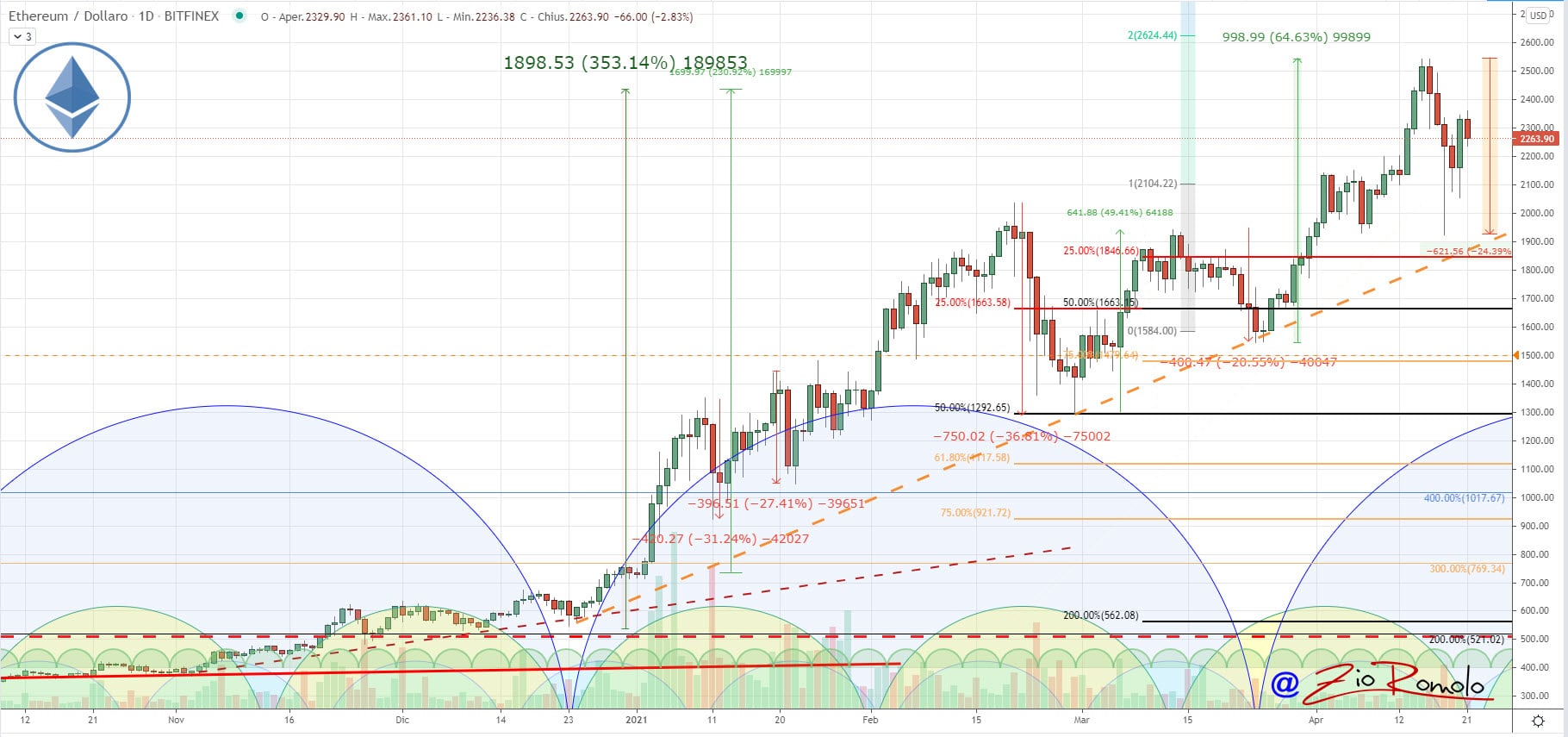 Ethereum (ETH)
Ethereum is holding up better on the rebound that sees prices holding above $2,200. The holding of this level at the moment removes the dangers of a possible return below $ 1,900, a reference level in the medium and long term.