Listen this article
download
The second consecutive upward day, with green signs prevailing for over 85% of the major cryptocurrencies, describes a month of March that begins with a bullish pace and with Bitcoin in search of the $50,000 mark. 
Among the big names, the best gains of the day were made by Chainlink (LINK), which climbed more than 15% to reach $30, a level it last left a week ago. Ethereum (ETH) has also done well, rising 7%, similar to the performance of Binance Coin (BNB).
The transition is complete for Cardano's mainnet to the Mary update which optimizes its chain by native tokens. 
At the moment, this is reflected in prices with a retracement that already started over the weekend continuing today, highlighting Cardano among the few downside players with a loss of just over 3%. 
Despite today's weakness, ADA confirms its third position in the ranking of the largest capitalized coins.  
The day's best performer is Theta Fuel (TF) along with Enjin Coin (ENJ) and Flow (FLOW), all up over 30%. 
Today's volumes are also lower than last week with just over $500 billion traded in the last 24 hours, half the volumes of a week ago.
The market cap is back above $1.5 trillion, with Bitcoin holding just above 60% dominance and Ethereum just below 12%. 
Total value locked on DeFi climbs back above $39 billion with Maker still in the first position for TVL, which remains above $6 billion. Compound regains the second position, continuing its fight with Aave which slips to third place today.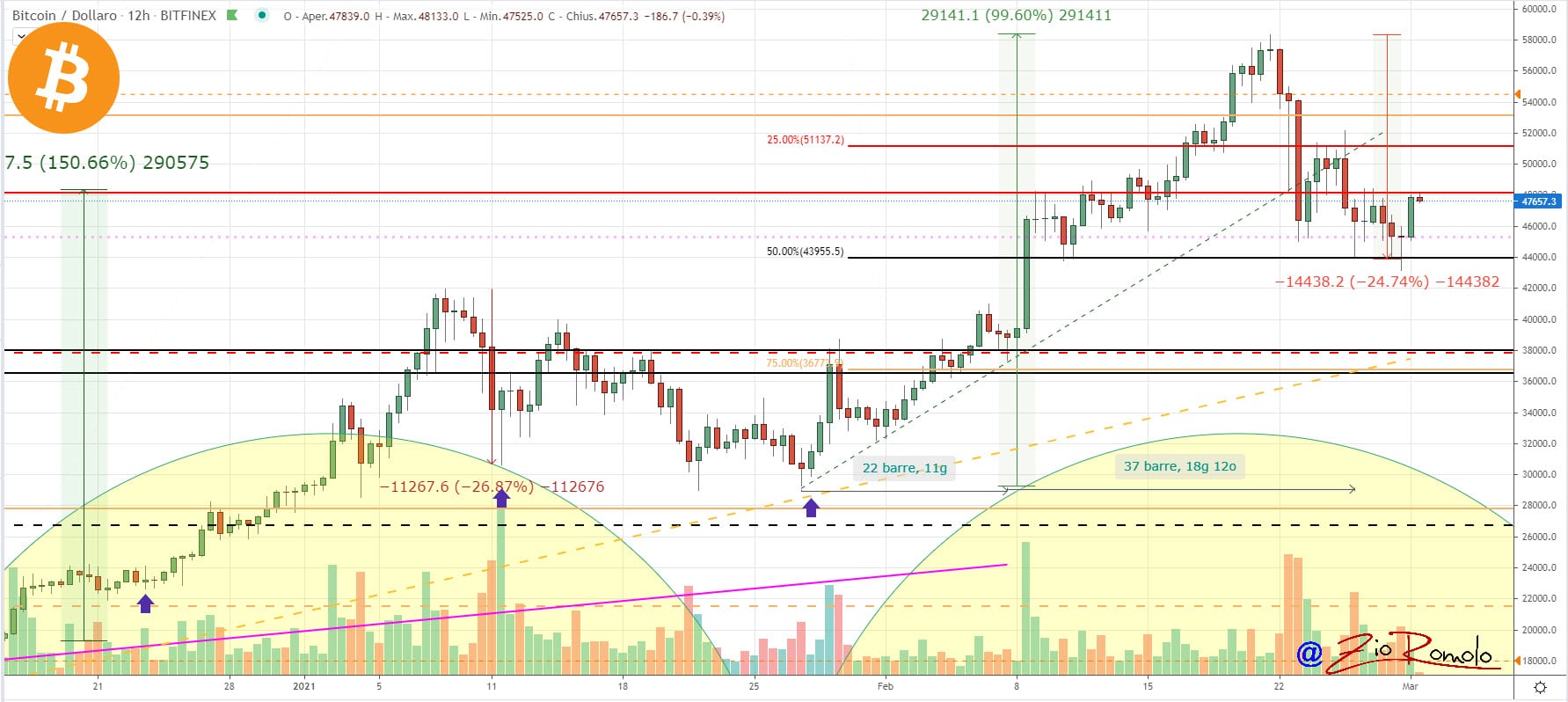 Bitcoin (BTC) towards $50,000
Bitcoin is trying for the second time in the last week to get back above $50,000 but lacks the support of buying volumes. Therefore, the medium-term bearish trend remains even if the holding of $44,000 is confirmed as a good signal. 
Technically, Bitcoin prices are in the final phase of the two-month cycle. It is expected to end in the second half of March.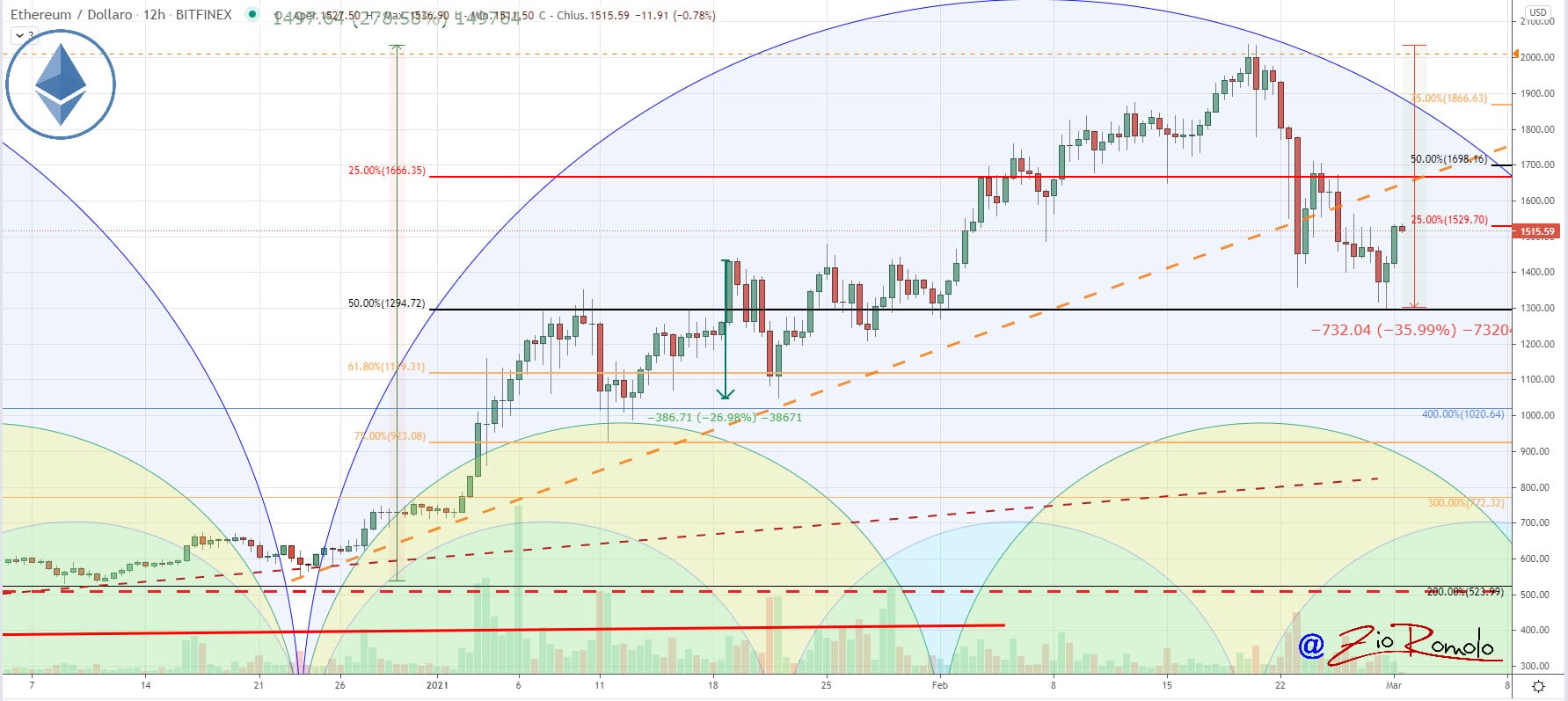 Ethereum (ETH)
Ethereum is also confirming its desire to rise again with prices trying to push above $1,600, currently without success. After the strong bearish movement that from the peaks of Saturday, February 20th, saw a 35% drop, which coincides with the 50% Fibonacci retracement, the price rebounded by over 20%. 
In order to confirm the movement, it is necessary to return above 1,650 dollars, otherwise the trend remains in a medium-term bearish trend.